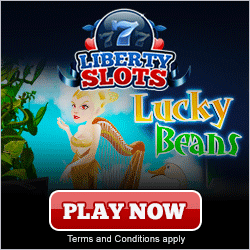 Las Vegas Slot Clubs News
Park Place Entertainment has joined the "one-card" competition, combining its players clubs at Bally's, Caesars Palace, Flamingo, Las Vegas Hilton and Paris Las Vegas into the "Park Place Connection." All past, present and future cash-back points earned at any of these five casinos are now combined into one account, which can be redeemed at a universal rate of 10 points equal $1 cash back. However, the amount of play required to earn a point does vary from property to property. For example, at Caesars Palace, it takes $15 coin-in on slots or $40 on video poker to earn a cash-back point, while at the Las Vegas Hilton it takes only $9 on slots and $18 on video poker to earn a cash-back point.
Park Place Entertainment eventually plans to allow customers to transfer comp dollars (a la Harrah's, Station Casinos and Mandalay Resort Group), but at this time comps will still be handled by each individual property, based on whatever criteria they choose (total player handle, theoretical win/loss, actual win/loss). According to Park Place management, "The Park Place Connection will eventually be expanded to their other casinos in Nevada, Mississippi, New Jersey, Louisiana, Indiana and Delaware."
Although all current Emperors Club, Barron's Club, MVP Club, Club Paris and Flamingo Players Club cards are still valid, anyone picking up a Park Place Connection card before March 31 receives a free entry into the VIP Fantasy Sweepstakes, and could win a daily prize worth up to $500, or one of five grand prizes -- a three-night stay in a casino / hotel penthouse. The grand prizes also include three additional hotel rooms, plus airfare for the winner and seven guests.
As you might expect in cold January, several casinos are running jacket giveaways. You can get a silk jacket at the Plaza by hitting a $200 jackpot. Across the street at the Las Vegas Club, anyone hitting a royal flush or a top-award slot jackpot receives a leather and suede jacket, which according to one reader is "the nicest jacket I've ever won in a casino -- and I have received several." Out in the northwest, players can get a jacket at the Suncoast by hitting a royal flush, 7 out of 7 on video keno, a top slot jackpot, a 10,000-coin jackpot on 1-cent and 2-cent machines or a 5,000-coin jackpot on 5- or 10-cent machines. Remember, in all of these giveaways, your jackpot must be verified by a slot supervisor, and you must be using your players club card.
The Plaza has added ticket reader / printers to more than 100 of its machines, and is currently the only downtown hotel offering this convenience. If you're not yet a fan of ticket-in/ticket-out, take our word for it and try it; you will like it and may in fact become intolerant of those casinos that have not installed this convenience. Yes, you may miss the sound of coins hitting the tray, but you will not miss waiting for a hopper fill or having to schlep buckets across the casino.
Bonus Point Schedule: Arizona Charlie's East & West (Charlie Rewards Club) -- triple points cash back all month (some restrictions apply); Casino Royale (Club Royale) -- double points 11 a.m. to 2 p.m. and 8 to 11 p.m. daily, triple points 7 to 9 a.m. and 4 to 7 p.m. daily; Castaways (Club Castaways) -- triple points midnight to 8 a.m. daily and all day Monday; Ellis Island (Passport Players Club) -- triple points Wednesdays, 5x to 9 p.m. Fridays, 10x from 9 p.m. Friday to 5 a.m. Saturday and 5 p.m. Saturday to 5 a.m. Sunday, 6x Monday and Feb. 3 (some machines excluded); Fiesta Henderson & Fiesta Rancho (Amigo Club) -- 5x Mondays, triple points Fridays (get coupon at booth); Hyatt Regency (Players Society) -- double points Tuesdays and Thursdays; Key Largo (Players Club) -- triple points all month; Magic Star (Gold Star) -- triple points Wednesdays; New Frontier (Slot Club) -- double points cash back (dollar reels only); Plaza (No. 1 Main Club) -- double points 6 p.m. to midnight Mondays; Railroad Pass (Players Junction) -- double points Wednesdays noon to midnight; Regent Casino (Club Razz) -- double points 8 a.m. to 10 p.m. Tuesdays and Thursdays (some machines excluded); Sam's Town (Prime Player) -- 4x Saturdays; Silverton (Players Club) -- triple points from 9 a.m. Tuesdays until 9 a.m. Wednesdays; Slots A Fun (One Club) -- double points Wednesdays; Suncoast (Club Denaro) double points Monday; Terrible's (Players Club): 5x 9 p.m. to 9 a.m. daily, 5x Saturdays and Sundays.

Source: Las Vegas Review-Journal - Friday, January 11, 2002

Back To